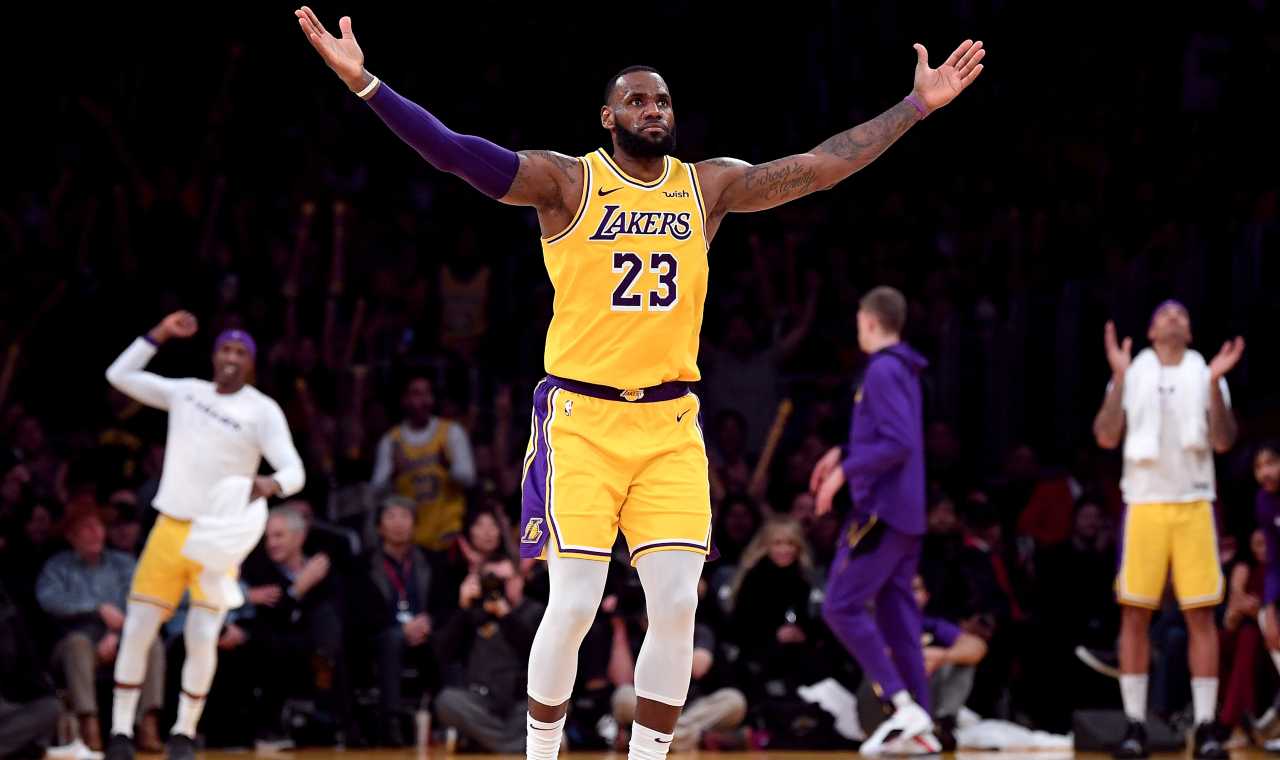 Brutta tegola per i Lakers che perdono King James per un po' di tempo, 4-6 settimane, per l'infortunio alla caviglia destra rimediato sabato contro gli Hawks. Gli esami hanno dato esito negativo, non ci sono fratture, ma la risonanza magnetica ha rilevato la forte distorsione nella parte alta, tra tibia e perone. Oltre al numero 23 Los Angeles dovrà fare a meno anche di Anthony Davis.
Leggi anche -> Lutto in Nba, morto Elgin Baylor: la leggenda dei Lakers aveva 86 anni
Nothing angers and saddens me more than not being available to and for my teammates! I'm hurt inside and out right now. 🤦🏾‍♂️. The road back from recovery begins now. Back soon like I never left. #ThekidfromAKRON🤴🏾

— LeBron James (@KingJames) March 21, 2021
Leggi anche -> Irving suggerisce: "Kobe nel logo Nba"
LeBron ha affidato a Twitter i suoi pensieri: "Nulla mi rende più arrabbiato e triste del non poter essere a disposizione dei mei compagni! Mi sento ferito sia dentro che fuori al momento. La strada del ritorno in campo e del recupero inizia ora: tornerò così presto che sembrerà che io non me ne sia mai andato".
Elgin Baylor: Forever part of our Lakers Family. pic.twitter.com/zcRhVUSSmx

— Los Angeles Lakers (@Lakers) March 22, 2021